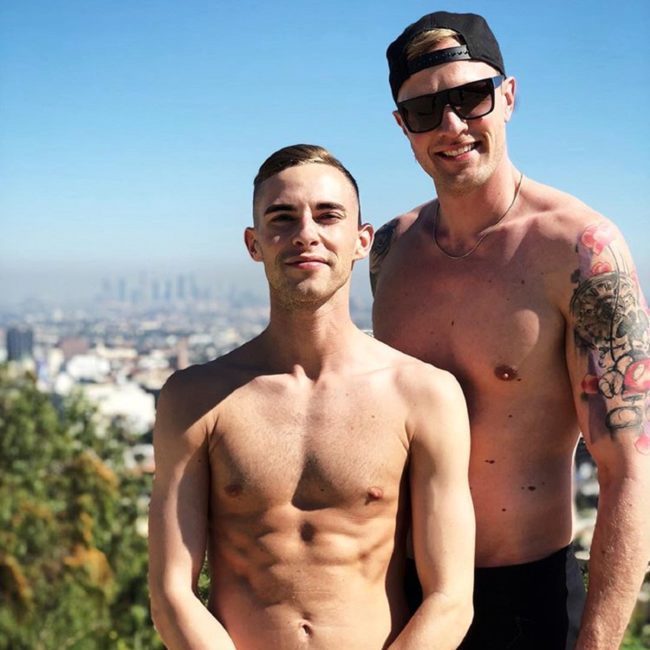 Adam Rippon has revealed officially he has a boyfriend!
The US figure skater Adam Rippon won America's hearts during the 2010 Four Continents Championships and the 2016 U.S. National Championships with his perfect A-grade performance, and attracted many of suitors after constantly dropping hints in interviews about how "single and ready to mingle" he was.
Rippon's boyfriend is not Sally Field's gay son… or the TV host who asked him out in a live interview… or the viral drag queen Elsa who suggested the pair hang out on The Ellen DeGeneres Show.
Adam Rippon posted a shirtless selfie to Instagram with the man of the moment, the Finnish-born Jussi-Pekka Kajaala. Rippon wrote: "Good boys Finnish first".
Giving interviews to PEOPLE, Rippon revealed that he met his beau on Tinder.
He explained the pair have been "been talking for the past seven months" before they recently "started to hang out a little bit more." They made it official in the past few weeks.
Rippon also added: "It's fresh! I'm fresh." And quipped: "Now that I'm even busier, I thought it was a better time for us to hang out."